During the holiday season, there are more distractions than usual. Whether you're traveling to see family or quickly trying to squeeze in some last-minute Christmas shopping, it's easy to overlook some of the telltale signs of credit card theft and when it's taking place.  
Credit card and Identity theft is a serious issue that affects millions of Americans. The holidays are an especially busy time of the year for those that prey upon unsuspecting consumers. The Federal Trade Commission received nearly 3 million reports from victims of identity theft, credit card fraud, and other types of consumer concerns in 2016 alone. This trend continued into 2017 when consumers reported losing a total of $905 million to fraud-related incidents.  
How to Protect Yourself From Holiday Credit Card Theft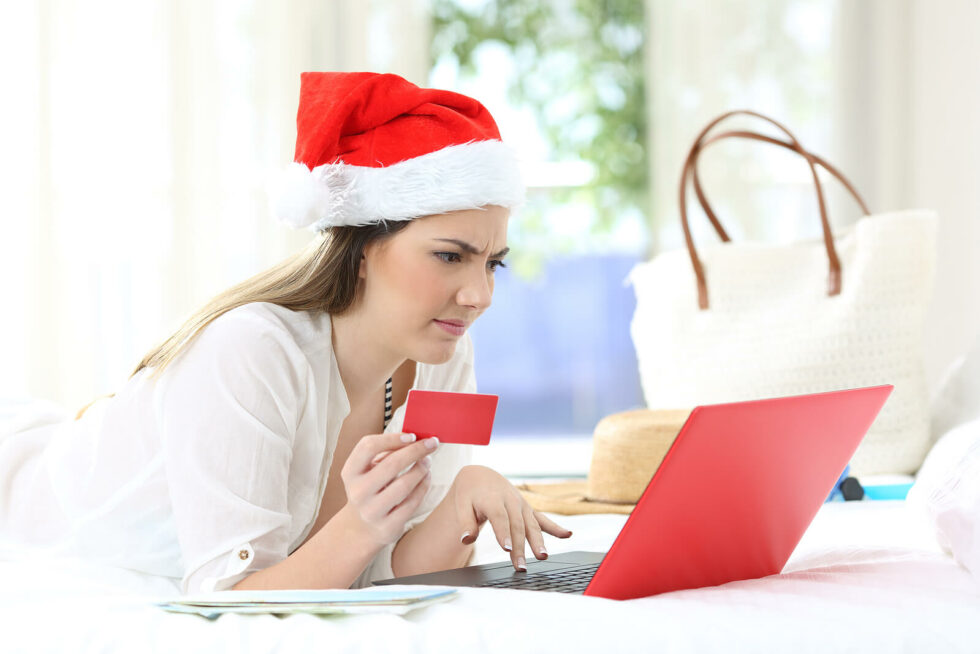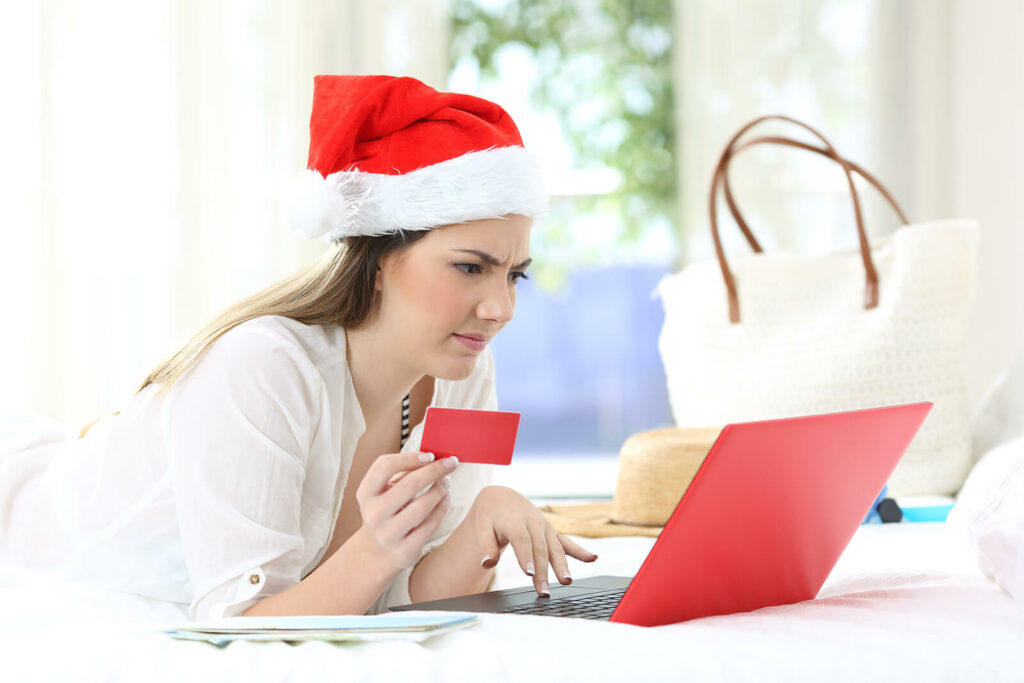 If you have had a brush with identity theft in the past or had your bank account password hacked, you may be searching for solutions on how you can protect your finances from theft this holiday shopping season. Here are some ways you can protect yourself against holiday credit card theft and fraud.  
While Shopping In-Person
The holidays are an ideal time for thieves and opportunists to snatch your wallet right out of your purse or back pocket. Crowded malls and bustling sidewalks provide the perfect backdrop for pickpockets to exercise their sleight of hand. Be mindful while you're out shopping in person and follow some simple rules. 
It's always a good idea to carry an RFID blocking wallet if you plan on carrying any credit cards while shopping offline. Nowadays, credit card information can be picked up through your jacket or purse without even having to steal your physical credit or debit card. RFID technology blocks thieves from being able to read your most sensitive information and using that to purchase goods online.

 

Protect your belongings and only carry what you need with you. With all of the distractions surrounding you like window shopping, people watching, and even when you go to pay for an item, you make yourself vulnerable. Thieves prey on people that are distracted. The less you carry with you, the better. Before you go out shopping, leave sensitive personal information like your social security card and checkbook at home.

Credit cards offer a higher level of protection than debit cards. If and when fraud occurs, it is far easier and less time-consuming to get your money back from your credit card company than your bank. 

Only use ATMs that operate under a trusted and reputable bank, preferably your bank! Third-party ATMs should be avoided at all costs. Look for emblems and names of banks you know before putting your debit card into an ATM machine. 

Keep your guard up! Be mindful of who is behind you when using your ATM card or dialing in your PIN number when paying for items. If someone is too close, kindly ask them to back up a few feet until you can complete your transaction.
Protect Your Cell Phone
With today's smartphones, you have access to the world at your fingertips. But keep in mind that just because you're used to using it for everything from checking your bank account and transaction history that it isn't vulnerable to prying eyes. Keep these simple pro tips in mind. 
Public Wi-Fi connections are not safe. Hackers can use them to get full access to your device and distribute malware, so stay away from these public networks!

Close down all apps after you're done using them. Even though they may not be visible on your screen, hackers still have access to data stored within these applications. Fully closing the apps will protect sensitive information from potential thieves and could help keep the holiday season safe from cyberattacks!

Don't give the crook the keys to the castle. Delete your browser and cookie history to avoid a tech-savvy thief from capturing your PIN number or account numbers by remotely searching your browsing history. 
Shopping Online
Shoppers love to shop online. Why? Well, when you can avoid the long lines and traffic altogether, shopping online is a no-brainer! Shopping online is extremely convenient, but beware of scammers looking for personal information. Follow these simple tips to keep your information safe this holiday. 
Only make purchases from companies you trust! End of story. 

Look for a lock icon in the address bar when you are on a website. This will ensure that your network is secure and not easily accessible by someone else attempting to lift your payment information from the checkout page. 

It's always important to make sure that your computer is secure and virus-free, but it can be especially difficult when you're doing online shopping or banking. Avoid using a wireless hotspot if possible so as not to give hackers access!
Credit Repair Services Los Angeles
If you have fallen victim to credit card fraud and your credit score has been negatively impacted, American Credit can help you repair your credit. Negative information on your credit report can drive down your credit score. However, errors can be disputed. We employ a pre-litigation process to encourage creditors to report information correctly, which is more effective than sending a dispute letter. To learn more or receive a free credit consultation, call 855-213-1043 today.